Cassiopeia Isle Drive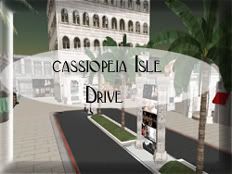 Put stuff here
put something here

Rentals
stuff here


stuff here
AD Space Open
Ad Space open ^_^
AD Space Open
Ad Space open ^_^
Yay!
Thursday, February 8, 2007
Hello Everyone!
In the next few days ,hopefully *lol* you'll start seeing posts from myself and from those I hold very dear as we shuffle around Secondlife and find those brand new and hot designers that sometimes we don't get to see all the time. We're going to be covering everything and I do mean everything! Music,art,accessories,hair, pets new locations ,fundraisers etc etc etc!

So come back and visit us as we get up and running and drag you along our shopping trips.
besos
RL
posted by Anonymous @ 5:55 PM

Writers for Couture Debut
Would you like to be reviewed?
Contact
Previous Post
Archives
Our Favorite Links
Powered by